Welcome, dear Reader! I hope you are enjoying Fantasy Month so far! Our focus this month is world building, and to get started, let's talk a little bit about world building, shall we? What is it? And why should we care about it?
Well, from an author's viewpoint (particularly a fantasy author), world building gives you a structure in which to create your stories. It is the foundation on which you build your plot and characters. There are hundreds of different aspects to our own world that we take for granted every day, and as an author, you have to decide which of these things are the same or different in the world you are creating for your characters to inhabit. It is fun. It is exhausting. It often requires spreadsheets and charts and possibly one of those enormous cork-boards with thumbtacks and strings and…. no? Just me? Well then.
As a reader, these fantastical realms are the places you get to explore in your imagination. The minute details that you may barely even notice can often be the very things that make you want to return to that particular book again and again. Of course we love the characters, and a good plot is important, but when we're reading fantasy (or any speculative fiction, really) we get the added delight of exploring a whole new world.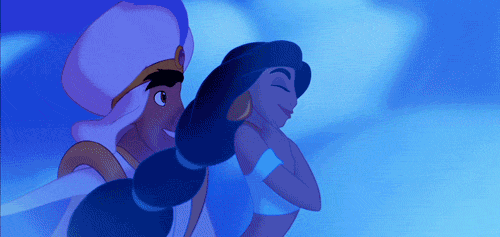 Ahem.
But why bother world building? Can't an author just make it up as they go?
Well, yes. Of course you can. I did!
When I sat down to write King's Warrior, I did very little world building at all. I just started writing. All I knew was that it was a fantasy world, with dragons, and that they had an ancient myth that the sun was actually the eye of a great dragon who flew over the world each day and disappeared into his cave at night. (This myth never made it into the book at all, except that the sun is called the Dragon's Eye).
The main problem with writing a story without doing any world building at all was that both while writing and then again when editing I got horribly bogged down by the details of the setting that I hadn't worked out. The minutia demanded to be ironed out before I could move on, and it often got incredibly frustrating to have to stop the flow of the story in order to name a town or figure out the currency when all I wanted to do was take my characters on an adventure.
So, learning from my previous mistake: with Turrim Archive, we did a lot more world building up front. Before I started writing I had a map, a history of the world, the political structures, some of the economic issues and concerns, unique cultures for each of the countries, and the level of technology and magic within the world before I ever started writing a word. That doesn't mean I had everything figured out, for example, I still haven't quite named the currency… but that is a small thing to have to figure out in edits compared to what I had to work through as I wrote The Minstrel's Song series.
Of course, these things are helpful to ME. Your style may be completely different. You may not need to do as much world building up front, maybe you are exceptional at filling in the gaps as you go with perfect consistency, and if so… I tip my hat to you! Please, stick around and tell us your secrets!
Throughout February is Fantasy Month, we're going to take a look at some of the well-known fantasy realms and talk about what the authors did well (and maybe a few things they didn't do well, not to be nit-picky, but even the best fantasy realms don't do EVERYTHING right), and then I'm going to introduce you to a new realm that my husband and I are working on. I don't have the story figured our for this next world yet, but I am excited about meeting the characters who live there, because it's going to be a fun realm to play in. I hope you enjoy this month and our celebration of fantasy as we take a closer look at some of our favorite realms and dive down to investigate some of the work that goes into creating such a realm!
Talk to me, dear Reader! What are some of your favorite fantasy realms? What details help pull you into a new world when you are reading or watching a story? What missing details pull you OUT of a story? If you are a writer, do you enjoy world building? What is your favorite part of world building?